Anything is possible now!
//FREIRAUM// creates unlimited space for creativity and innovation.
The future knows no boundaries: Living = working = living. The individual living spaces are increasingly merging into one another. Shapes and colors in the interior are becoming more universal. Everywhere is now becoming more homely. Three major factors are influencing the design of living spaces: a greater awareness of our nature and environment, the demand for a sustainable lifestyle, and the advance of digitalization with all its new possibilities in working and virtual meeting places.
The interplay of all these factors is opening up new spaces for us. A new way of thinking and new skills. Together, this opens up unlimited space for creativity and innovation. Essential key factors that are needed for a good, positive future.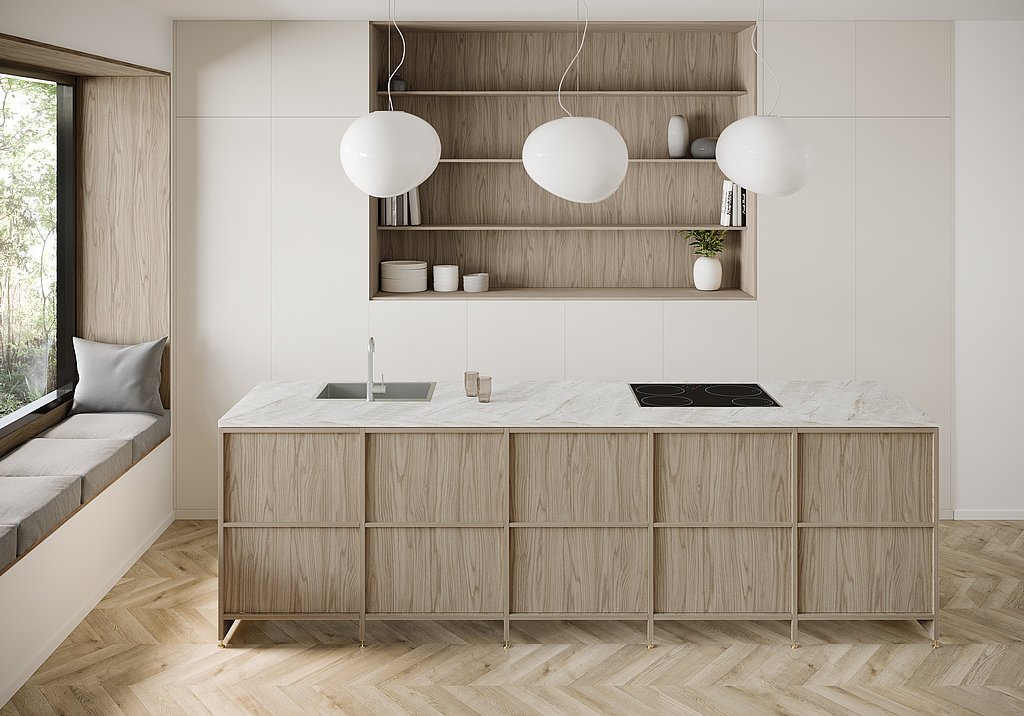 DECOR AND DESIGN
The forms of furniture and interiors are becoming more organic, more universal, but also more comforting. Consumers attach great importance to sustainability and naturalness. Innovative, eco-friendly decorative surfaces – such as Fineflex, our recycled PET film for furniture – are in high demand as a climate-conscious alternative for the future. Available with decor print, as solid color surface or with metallic finish.
MATERIAL AND COLOR
Based on current home trends, green can be spotted as a solid color, but also in stone decors such as Halong. Harmonious material combinations from decors like Taj Mahal and Torino Oak ensure an inviting atmosphere. Environmentally friendly furniture surfaces, such as Fineflex, provide elegant, shimmering accents with their metallic finish.
As cities expand, urban and rural areas are becoming more and more intertwined. This creates more points of contact, meeting places, and better networking. New communities are forming and once anonymous city dwellers are now neighbors and familiar faces.
Organic shapes and natural colors from the home can now also be found in restaurants, hotels and cafés. Decors must be universally applicable and designed accordingly. Due to its natural color range, the stone decor Acapulco can be combined in countless ways and has a timeless effect. Paired with wood decors such as our Charleston Pine, a pleasant room ambience is created. Both decors can also be beautifully combined with solid color to provide natural, calming accents.
DECOR AND DESIGN
Delicate, natural tones and solid colors bring warmth into the interior. Decors with a slatted look, such as Omega Oak, are trending and should not be overlooked in the design of modern living spaces. The 3D effect creates an illusion of depth, its expression peaceful and elegant in the form of a new rusticity, such as with our elegant wood decor Valencia Oak.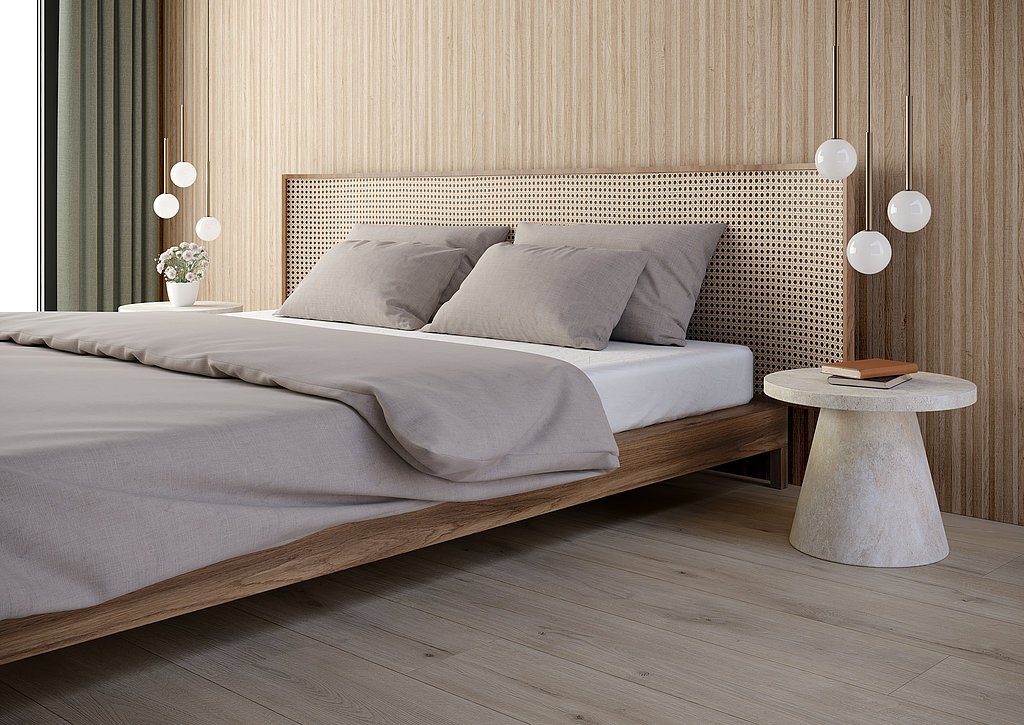 BENEFITS OF DIGITAL //FREIRAUM//
Forms and colors from the digital space are increasingly making their way into analog design concepts. Working and living spaces are taking place virtually. The metaverse, a synonym for an advanced form of social media, is already used by millions and offers the opportunity to meet privately, to experience interactive gaming or shopping, or to work online. What goes viral there cannot be overlooked in the analog world, bringing exciting perspectives, hues, and forms into our daily routines and environment.
MATERIAL AND COLOR
The color spectrum for interiors ranges from warm rose and earthy red tones to fresh, bright colors such as those found in Atlas. Depending on the hue and use, shades of blue can have an inspiring, but also a calming effect. For designers, this results in a wide range of color trends whose original inspiration comes from the digital world, like the Losanga decor. The special 3D effect imparts naturalness to the surface and makes it appear more intense. A calm and smooth elegance is created by highlight decors such as Riva or best-sellers like Karlstad Oak: the starting point for further sustainable and long-lasting designs.
VIRTUAL EXPERIENCE
Developing opportunities and independence gives us more self-determination and the freedom to think in new way. Maximum freedom of time and place creates symbioses. The trend is pointing towards work-life blending. This calls for innovative, universal design approaches.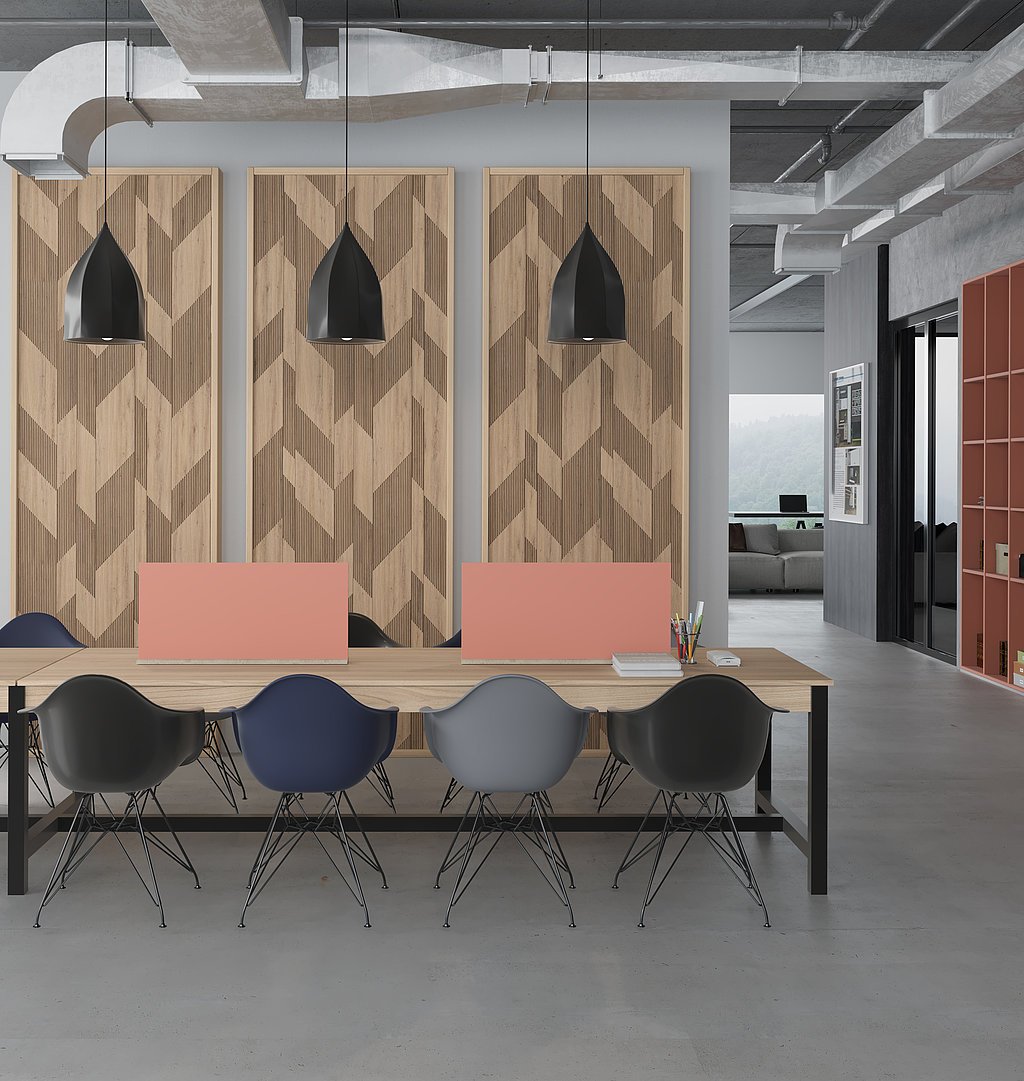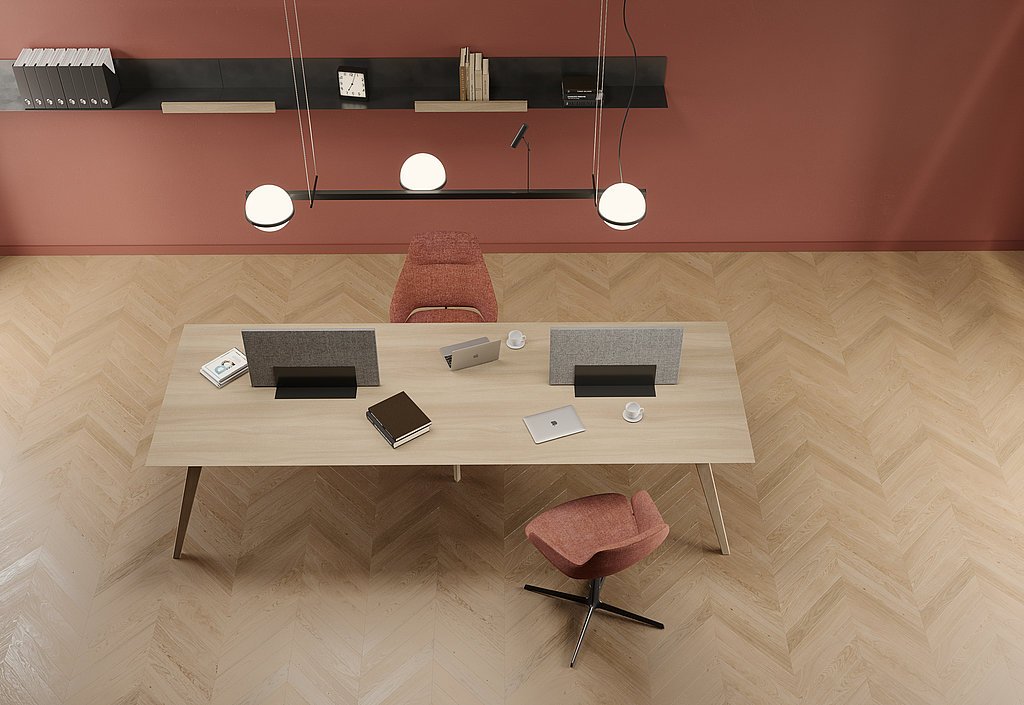 DECOR AND DESIGN
This new freedom expresses itself vividly in a new trend, first shaped in viral worlds and now crossing into reality: Colorful Living. Across sectors we see forms and colors that are derived from either VR platforms or social media. Additionally, topics that once provided comfort in the privacy of our home can now be found in all areas of life. Expanding
opportunities make borders disappear.